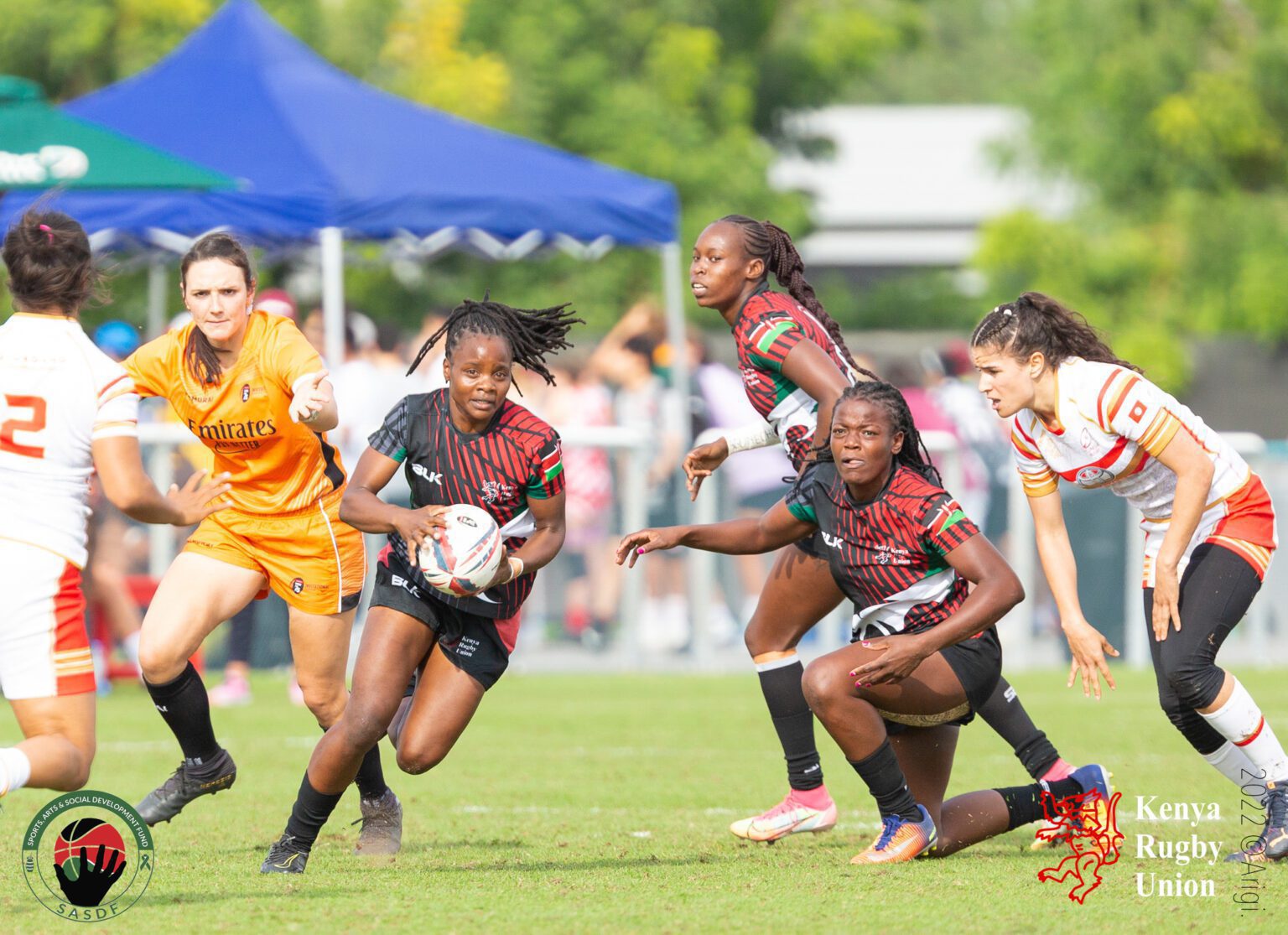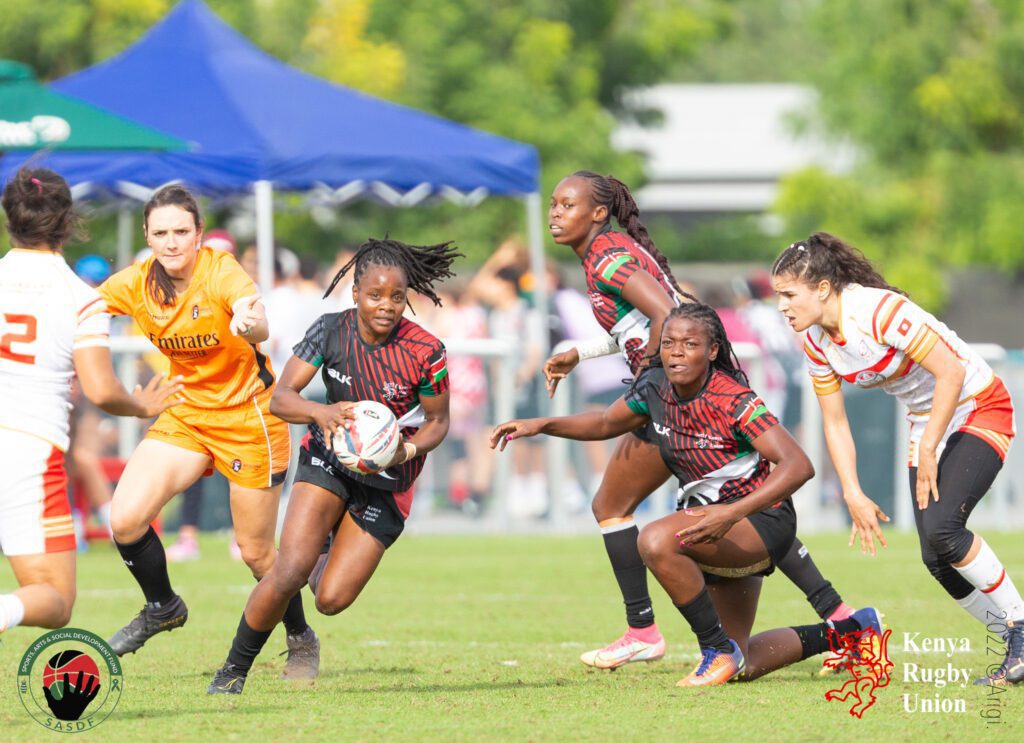 The Kenya Lionesses, the national women's rugby sevens team of Kenya, are gearing up for an exciting and challenging journey as they prepare to compete in the Rugby Africa Women's 7s Tournament scheduled to be held in Tunisia from the 14th to the 15th of October 2023. With their eyes on victory, the coveted championship title, and Olympic qualification, the Lionesses are putting in the hard work and dedication required to shine on the continental stage.
The Kenya Lionesses have a rich history of perseverance and success in women's rugby. Over the years, they have consistently demonstrated their prowess, not only in Africa but also on the global rugby scene. Their journey is marked by hard-fought battles, a resilient spirit, and a burning desire to succeed.
As the Rugby Africa Women's 7s Tournament draws closer, the Lionesses are leaving no stone unturned in their preparations under the leadership of head coach Dennis Mwanja .Their rigorous training regimen includes strength and conditioning exercises by Geoffrey Onyango skill enhancement drills ,intense practice matches courtesy of assistant coach Paul Murunga.The management is backed up by experienced team manager Camilyne Oywayo and Levyce Kituyi as the physiotherapist.
Team unity is at the core of the Lionesses' preparations. A cohesive team spirit not only fosters trust and communication but also forms the foundation of their success. The players understand that in rugby sevens, teamwork is paramount, and every member of the squad plays a crucial role on and off the field.
The Rugby Africa Women's 7s Tournament is expected to be highly competitive, with teams from across the continent vying for glory. The Lionesses will face tough opponents, each with its own strengths and strategies. However, the Kenyan team is no stranger to challenges and has proven time and again that they have what it takes to emerge victorious.
The Kenya Lionesses have garnered a significant following and enjoy the support of rugby enthusiasts and the general public in Kenya. The team's achievements have inspired many young girls to take up rugby as a sport, further fueling the growth of women's rugby in the country.
As the Kenya Lionesses prepare to embark on their journey to Tunisia for the Rugby Africa Women's 7s Tournament, they do so with determination, skill, and the unwavering support of their fans and nation. Their legacy in women's rugby is a testament to the resilience and tenacity of the team.
The entire continent eagerly anticipates the action that will unfold on the rugby field as the Lionesses compete for glory. Regardless of the outcome, their dedication to the sport and their passion for representing Kenya will undoubtedly continue to inspire both current and future generations of rugby players in the country. Kenya Lionesses, go roar your way to victory.