A Quick Thank You message to all who supported the 23rd Edition of the Tusker Safari Sevens.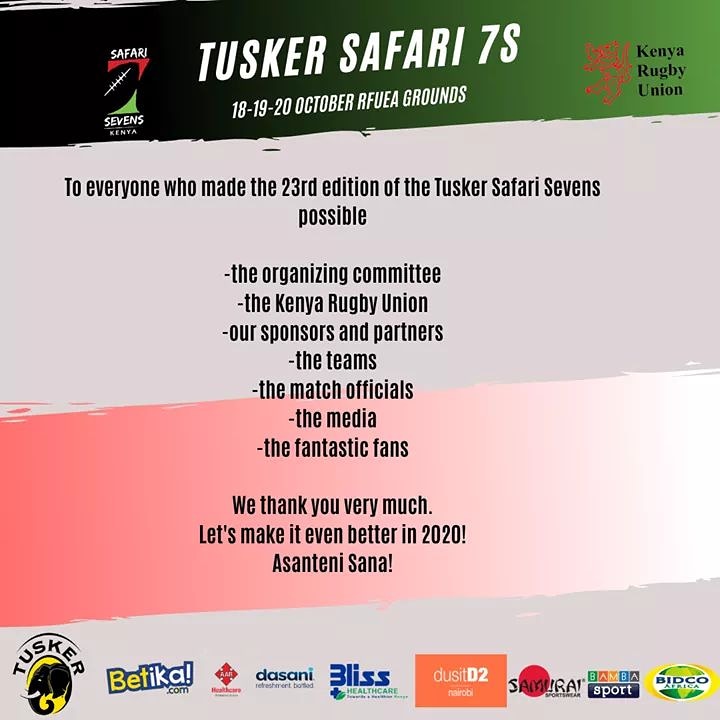 With the Tusker Safari Sevens coming up next week, we have hugely discounted items on sale on this site. Please come back often and see what you can pick up.
Replica Jerseys and souvenirs will be on offer throughout.
Visit our Online Shop HERE.