Kenya Simbas Head Coach Paul Odera has made five changes in his match day 23 that will be taking on Namibia this Sunday in the Rugby Africa tournament.
George Nyambua joins the experienced backrow that features his club mate and captain Daniel Sikuta alongside Joshua Chisanga. This change sees Stephen Sakari who started last week against the Carling Champions move to the bench where he is joined by the other four changes: Brian Wahinya, Ephraim Oduor, Peter Kilonzo and Brian Juma.
"We have five changes in the squad and one change in the starting line up as George Nyambua comes in as the starting blindside flanker. A number of reasons informed the decisions to have these changes made, Nyambua has power and experience having played Namibia previously. Brian Wahinya covers both scrumhalf and flyback and he's also quicker than Barry Robinson so we're looking to see if that will give us a bit of an edge. Juma is excellent at the lineouts so it'll be good to have him come in as an impact player," concluded Odera.
All other positions in the starting 15 remain as they were during the Carling Champions match last weekend
Speaking to Joshua Chisanga, one of the more experienced players in the current squad, added that Namibia always bring an exciting match against the Simbas. "This Sunday, with this particular squad, I'm excited because majority of them have never played Namibia before but they are keen for it just as much as we have been in the past. I'm expecting nothing short of the best quality rugby that Kenya is yet to see," he said.
Brian Wahinya is set to make his debut for the National 15s team and he could not hide the joy and gratitude that comes with this opportunity. "I have worked very hard for this opportunity. I am very grateful to be part of this team and playing with this group of gentlemen is a once in a lifetime opportunity and I want to have many more opportunities to play with this squad. I'm also very thankful to my coaches for building and believing in me," he said.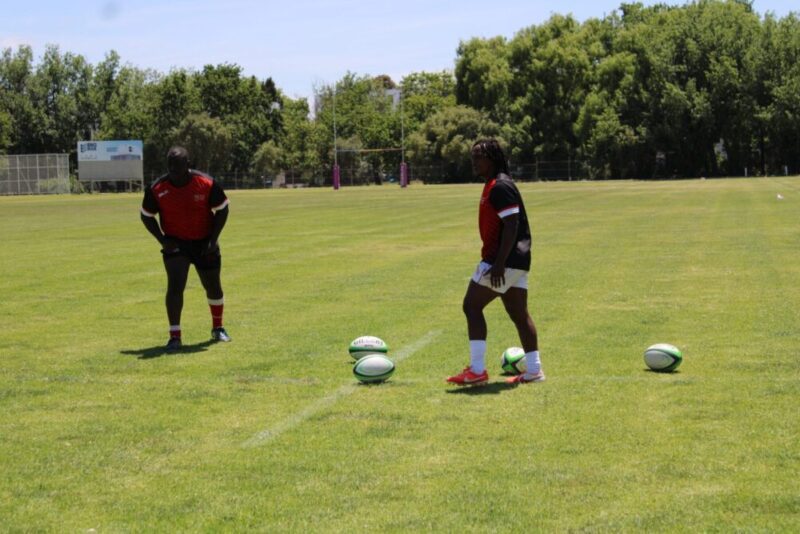 The match kicks off on Sunday 14th November at 5:00pm EAT at the Stellenbosch Academy of Sport and will be aired live here: https://www.world.rugby/tournaments/november-tests/watch-live
Squad facing Namibia
Ian Njenga, 2. Eugene Sifuna, 3. Patrick Ouko, 4. Malcolm Onsando, 5. Thomas Okeyo 6. George Nyambua, 7. Daniel Sikuta, 8. Joshua Chisanga, 9. Samuel Asati, 10. Jone Kubu, 11. Brian Tanga, 12. John Okoth, 13. Vincent Onyala, 14. Jacob Ojee, 15. Darwin Mukidza. Reserves: 16. Bonface Ochieng, 17. Andrew Siminyu 18.Ephraim Oduor 19. Brian Juma 20. Stephen Sakari 21. Brian Wahinya 22. Peter Kilonzo 23. Andrew Matoka