The Lionesses were seconds away from claiming a famous scalp, unlucky to concede a last gasp try as they fell 29-22 to South Africa in the second test fixture at the Danie Craven Stadium in Stellenbosch, South Africa on Monday 16 August 2021.
When Lusanda Dumke's converted try saw the Springbok Women go 7-0 up, one would have thought that this was setting the stage for a repeat of last Thursday's 66-0 win over the Kenyans, but that was not to be the case, Grace Adhiambo's unconverted try narrowing the deficit to 7-5.
Both sides gave as good as they got, the battles at the breakdown physical and intense.  The Lionesses certainly showed up for this encounter, committed on defense, lethal with ball in hand.
Points from Jakkie Cilliers and a Zeenay Jordaan penalty put the hosts 17-5 up before Adhiambo, a livewire for the Lionesses all afternoon,  converted Christabel Lindo's try for the Lionesses,17-12 at the interval.
Kenya,25th in the world coming into the game were hardly fazed by their more illustrious opponents, taking the game to the 13th ranked hosts in the second half and landing a well worked try through Janet Okello who sliced through the Springbok Women's defense, Adhiambo converting as the Lionesses led 19-17.
Adhiambo then drilled over a penalty to take the scores to 22-17 but South Africa pegged back, first with a try from Libbie van Rensburg before Dumke scored under the posts, Jordaan converting to spare South Africa's blushes.
The Lionesses continued to press forward, seeking to at least tie the game on the final play, a handling error putting paid to these ambitions as the full whistle sound.
They may have lost the match but certainly won the hearts of many and leave Stellenbosch with their heads high ahead of their Rugby World Cup Repechage qualification match against Colombia at the Nyayo National Stadium on Wednesday 25 August 2021.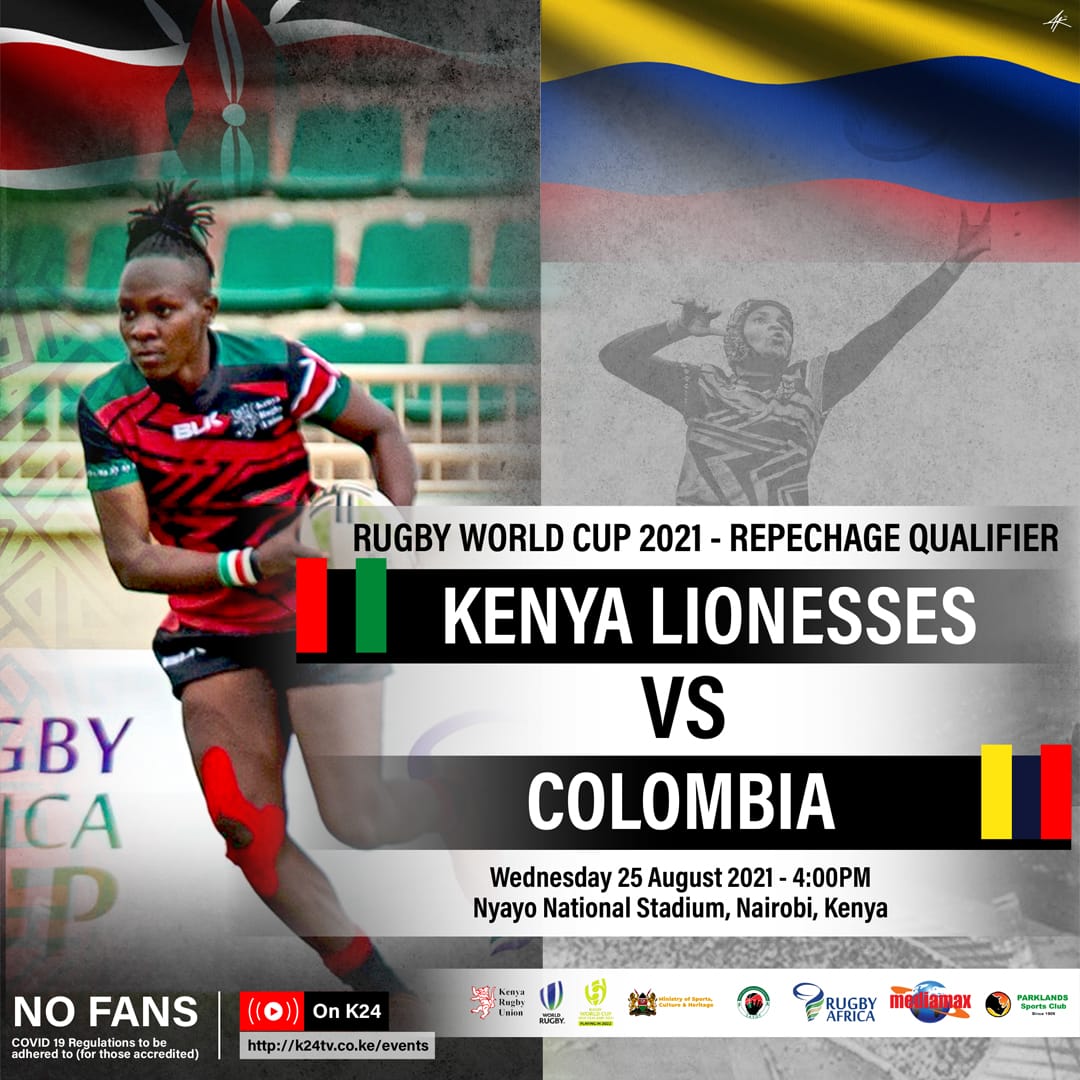 Featured image courtesy of the Women Boks.