A week in South Africa and the players are upbeat after having gone through five days of vigorous training sessions under Jerome Paarwater and Carlos Katywa.
The team put up a gallant performance on Saturday 15th April against the San Clemente Rhinos despite the 22-33 loss. The week started with clarity sessions on Monday and Tuesday morning and afternoon sessions since the head coach was still gauging where they're at performance wise.
"Thursday was the first time that the new boys experienced the Cape Town weather, it was rainy most part of the day with little sunny breaks. On the pitch, I am very satisfied with their improvement given the fact that we had two very tough attack and defense sessions.
In the morning, the team was divided into forwards and backs with each coach taking charge of the defense and attack drills and later in the afternoon session, they finished off with some game time structure focusing on exit plays," said Jerome.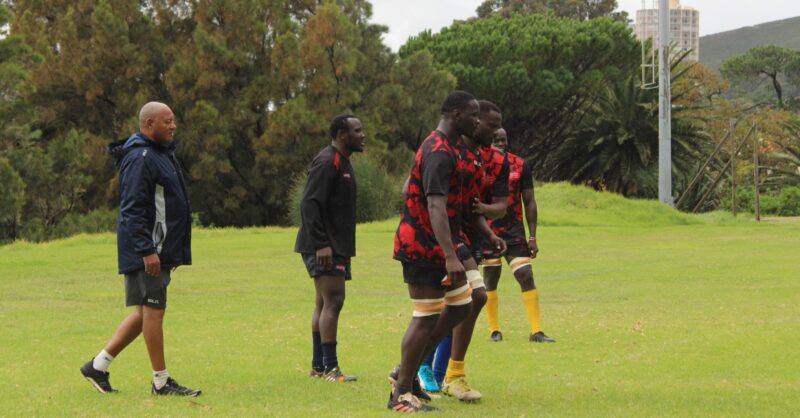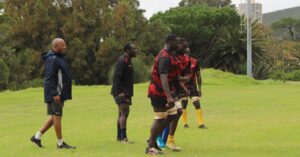 His major goal this week was to ensure all players are on the same page when it comes to understanding the game play structure. He also noted that some players who were struggling with fitness have improved over the week as the sessions keep getting more demanding.
"The guys are eager to learn and it is evident in these training sessions as they have been pushing themselves to become better players. I am very satisfied with where we are and it can only get better." he concluded.
We caught up with @elkeans1 on how the session has been this week as we continue with our preparations for the #MzansiChallenge. pic.twitter.com/LSrNzXN5qX

— #SupportTheSimbas (@KenyaSimbas) April 19, 2023
The team had a bye this weekend so Jerome took them to watch the URC match between the DHL Stormers and Benetton. We shall follow this article up with some reviews of their take away from that fixture.
Training resumes on Monday as they prepare for the away match against the Eastern Province Elephants on 29th April 2023.