Defending champions Kabras Sugar have been draw against Kenya Harlequin as the Enterprise Cup kicks off with round of 16 action on Saturday 18 March 2023.
Last season's losing finalists KCB have been drawn against Western Bulls.
Other round of 16 matches see Strathmore Leos take on the Kenya U20s, Chipu, who are using this tournament as a build up for the Barthes U20 trophy and the World Rugby Junior Trophy.
Blak Bad will take on Catholic Monks as Impala Saracens battle with Mean Machine, Mwamba take on Kisumu with other round of 16 matches pitting Homeboyz against Menengai Oilers and record winners Nondescripts against South Coast Pirates.
The second tier Mwamba Cup also kicks off on 18 March with both finals slated for Saturday 15 April.
The Enterprise Cup is the oldest and longest running competition in Kenya rugby. First played in 1930, it  is also one of the oldest competitions in Kenyan sport.
The Enterprise Cup was originally an annual fifteens rugby competition played between sides  from Kenya, Tanzania and Uganda. It is now a fifteens rugby knock out competition for top Kenyan club sides. The original cup was donated by sailors from the HMS Enterprise who had toured East Africa in 1928.
The only years in which the competition has not been played is between 1940–1946 due to World War II , 1987 because an international rugby competition was held on RFUEA Ground as part of the 4th All Africa Games , the 2011/2012 season and 2020/21 because of the COVID19 pandemic.
Enterprise Cup progression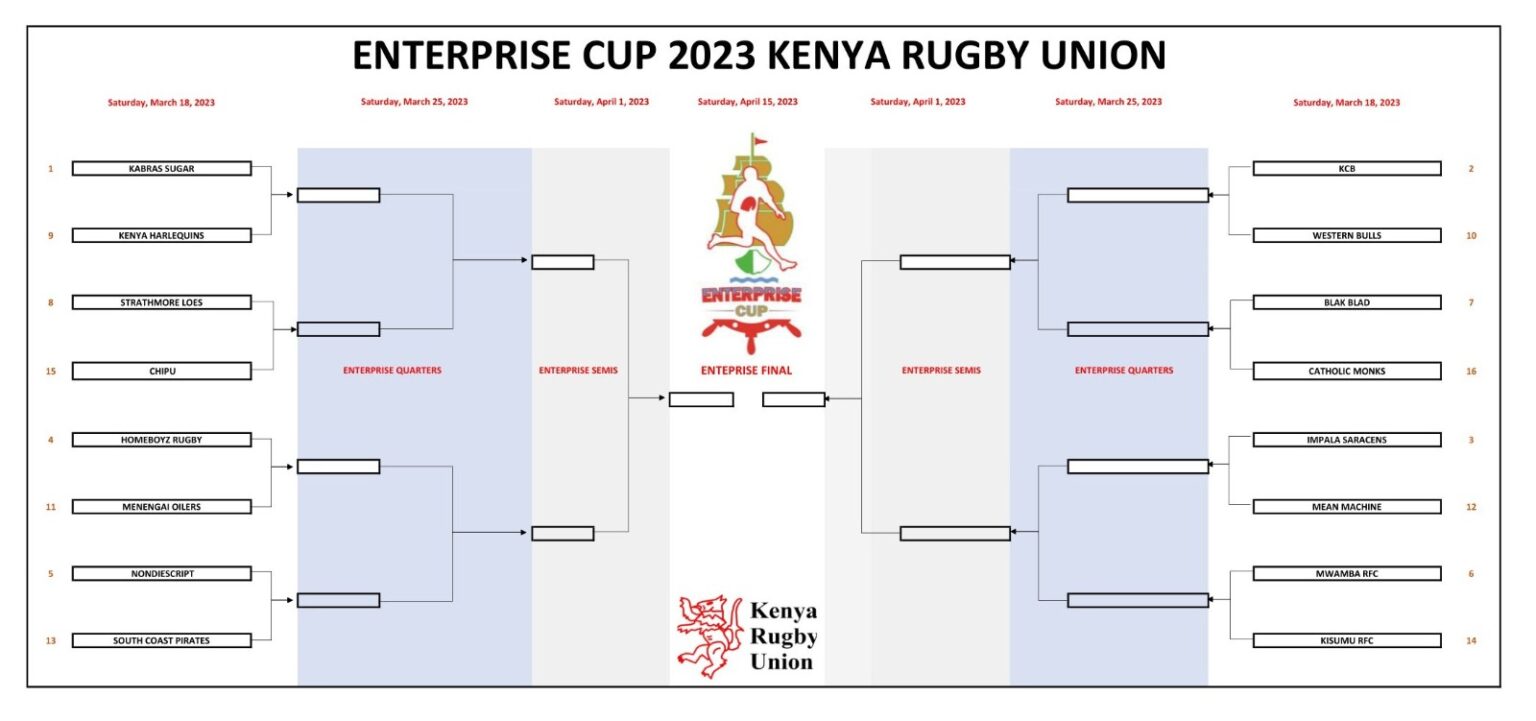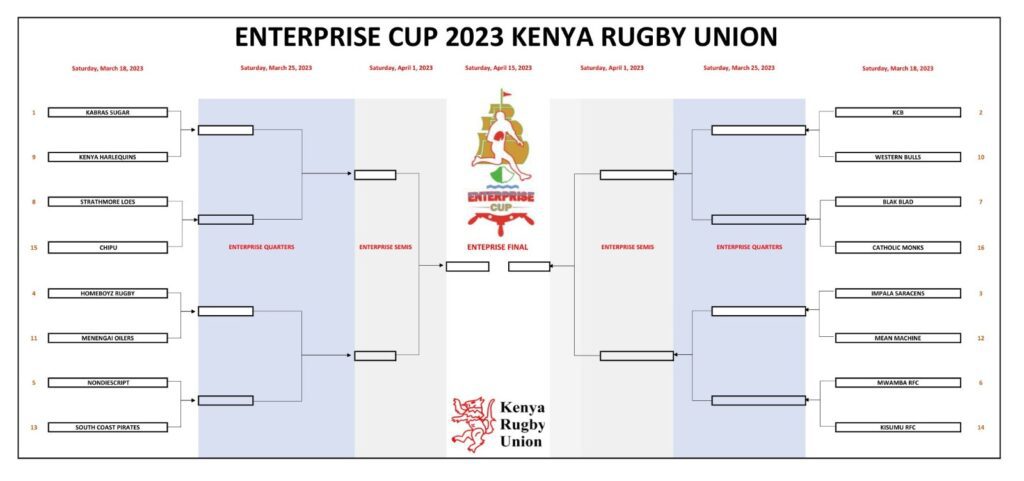 Mwamba Cup progression