Kenya Simbas loosehead prop Andrew Peter Siminyu made his Varsity Cup debut on Monday 14th February when his team, the University of Johannesburg, took on the Central University of Technology in Bloemfontein where the matches ended in a 44-44 draw.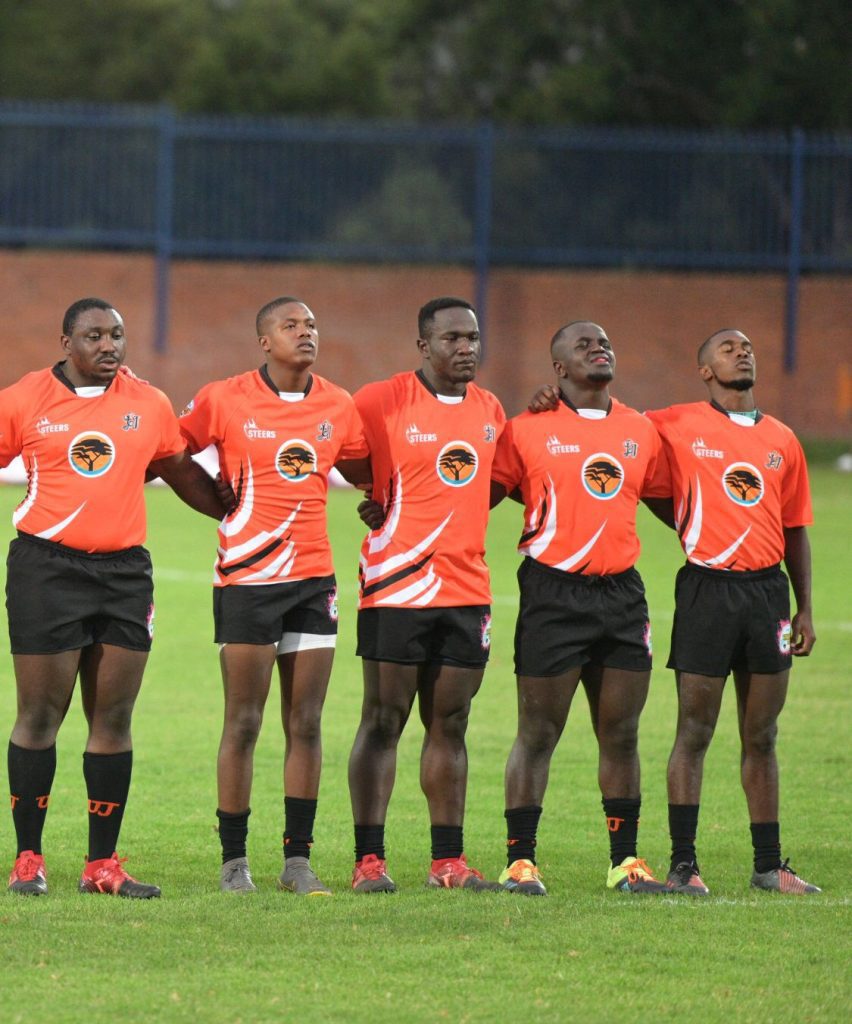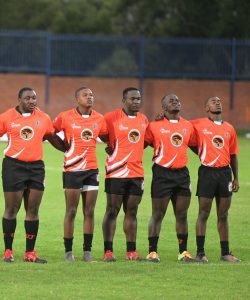 Siminyu has been a regular face in the National Men's 15s teams as he featured for Chipu in 2018 and later in 2019 helping the squad lift the U20 Barthes Trophy and earning their ticket to Brazil for the World Rugby U20 Trophy later that year.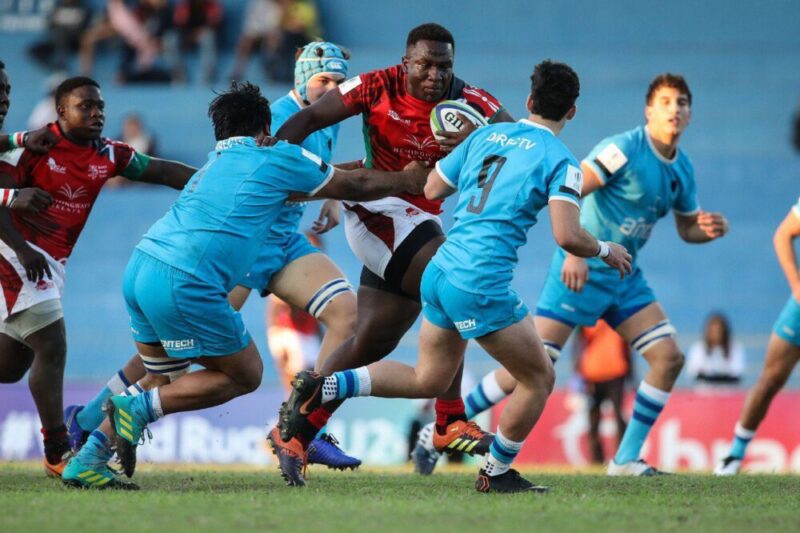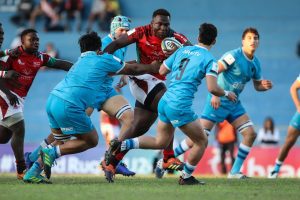 He has since then made his debut for the senior side in 2021 when Kenya hosted the Rugby Africa Cup at the Nyayo National Stadium.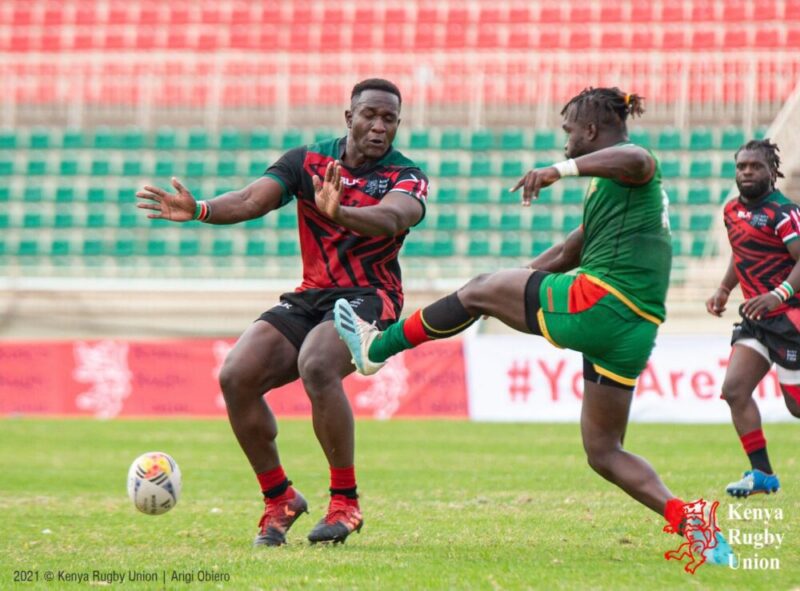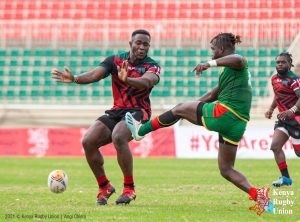 He started his rugby career back in 2015 while he was at St. Mary's School Nairobi before relocating to transferring to Hill Crest School in South Africa. Currently a third-year Biokinetics student at the University of Jo'Burg, Siminyu continues to juggle rugby and education evenly. "In 2020, I participated in the Varsity Cup U20 Young Guns competition representing UJ before Covid-19 hit causing the competition to be called off.  Last year I was part of the UJ squad that participated in the GLRU Pirates Grand Challenge," said a very enthusiastic Siminyu.
When asked about his selection as part of UJ's February 14th Varsity Cup match Day 23, he stated that it was truly a humbling moment, "It was a great moment for me because this is the top University league in South Africa and it has been a goal of mine to participate in it since I started playing for the University of Jo'Burg,"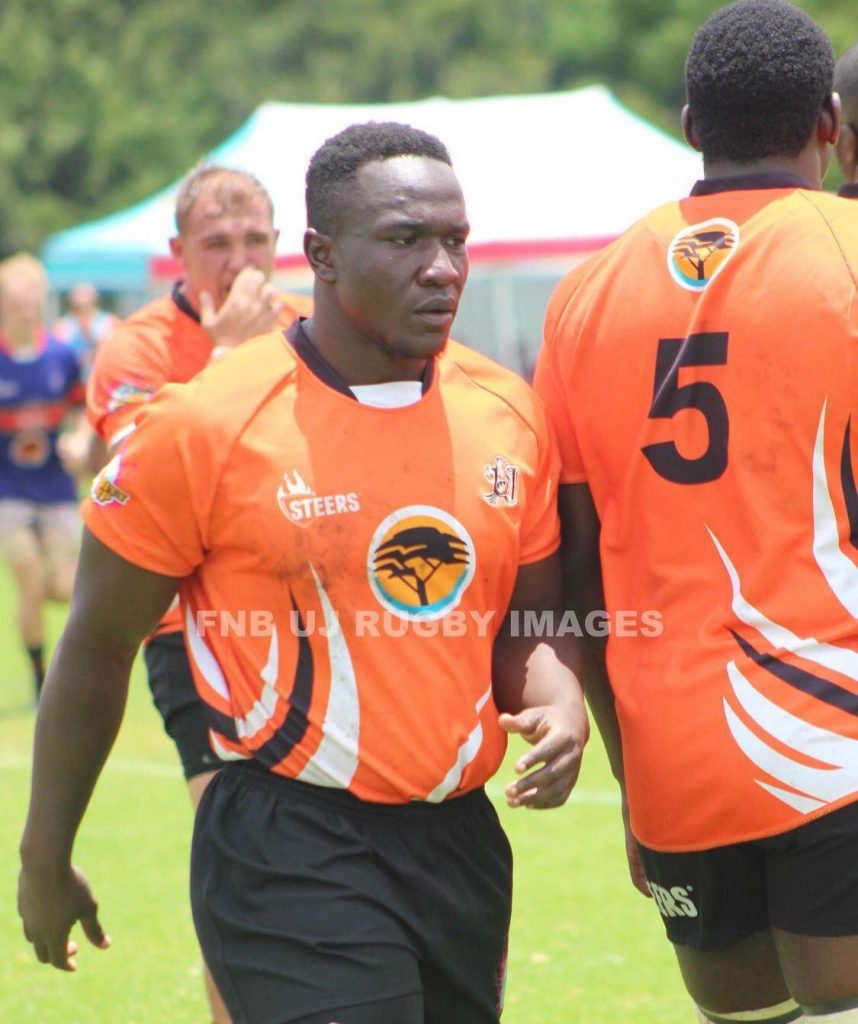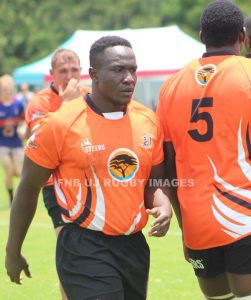 "My role models are Australia's Taniela Tupou, South Africa's Tendai Mtawarira, and Fijian Semi Radradra and my goal is to get a professional contract either in South Africa or overseas in Europe," he added.
Kenya Simba's lock Malcolm Onsando who has played along side Siminyu in the recent past describes him as a hard running Prop, who displays all the traits of a Simba on the pitch, leading fearlessly with big carries and solid scrummaging. Also ready to take a hard line or big tackle for his team mates.
Siminyu's Team Manager Jimmy Mnene added onto Onsando's comments saying, "Proud is understatement when it comes to Andrew Siminyu's growth from a number 8 and on his way to being a world class loosehead prop. It was great seeing him make his Varsity Cup debut on Monday evening.
His humility, discipline, respect for processes, consistency and work ethic has made him cement his position in the Simbas. Obviously, his interactions with the technical team, senior players and his peers in the team is one to admire. He goes over, above and beyond,".
Siminyu and the larger University of Johannesburg team will take on the University of Cape Town in the second round of the FNB Varsity Cup on Monday 21st February 2022.