On Saturday 5th February, Kenya Rugby Union through its Development Office conducted a Get Into Rugby Course in conjunction with Shamas Rugby Foundation at the RFUEA Grounds.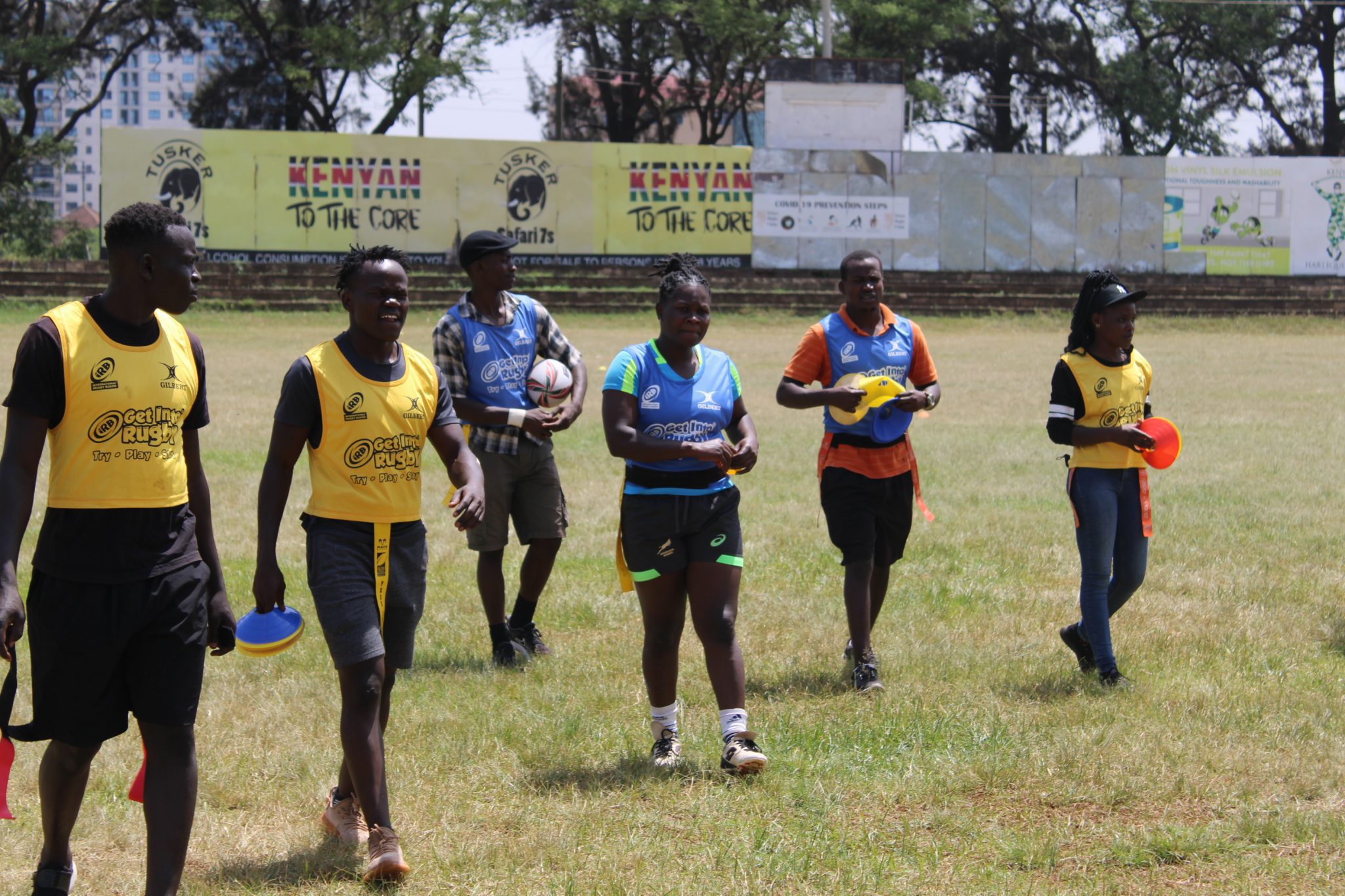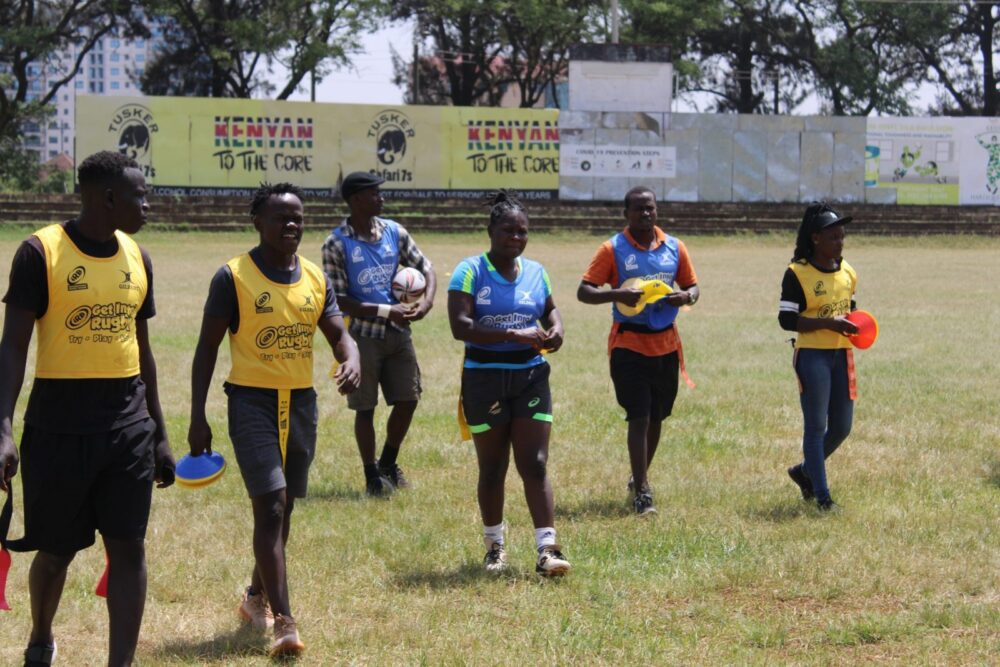 A total of eight participants were present, seven from Shamas (Washington Okello – Coach, Knight Otwoma – Coach/Player/Referee, Vellah Kemuma – Coach/player, Timothy Lugalia – Coach/Player, Lan Julian – Coach/Player, Daniel Ochieng – Coach/Player, Ishamael Govio – Coach/Player and Alphonce Mwachia a Team Manager from Mwamba Rugby Club. The overall goal of running this course was to equip the Shamas Coaches with Get into Rugby concept. "This will enable their coaches to visit primary schools and help them get and keep data for their sessions as well as knowing which stage (of Get Into Rugby) they are in i.e. TRY, PLAY or STAY," said KRU's Development Coordinator Ronnald Okoth.
In those three stages, there are a series of modules which are designed to take a player with no rugby experience progressively, in a safe environment, from an introductory level to being a player who can enjoy all forms of the game.
During the course, participants were taught how to conduct a Get Into Rugby Course and then later on, each one of them had an opportunity to showcase what they had learnt.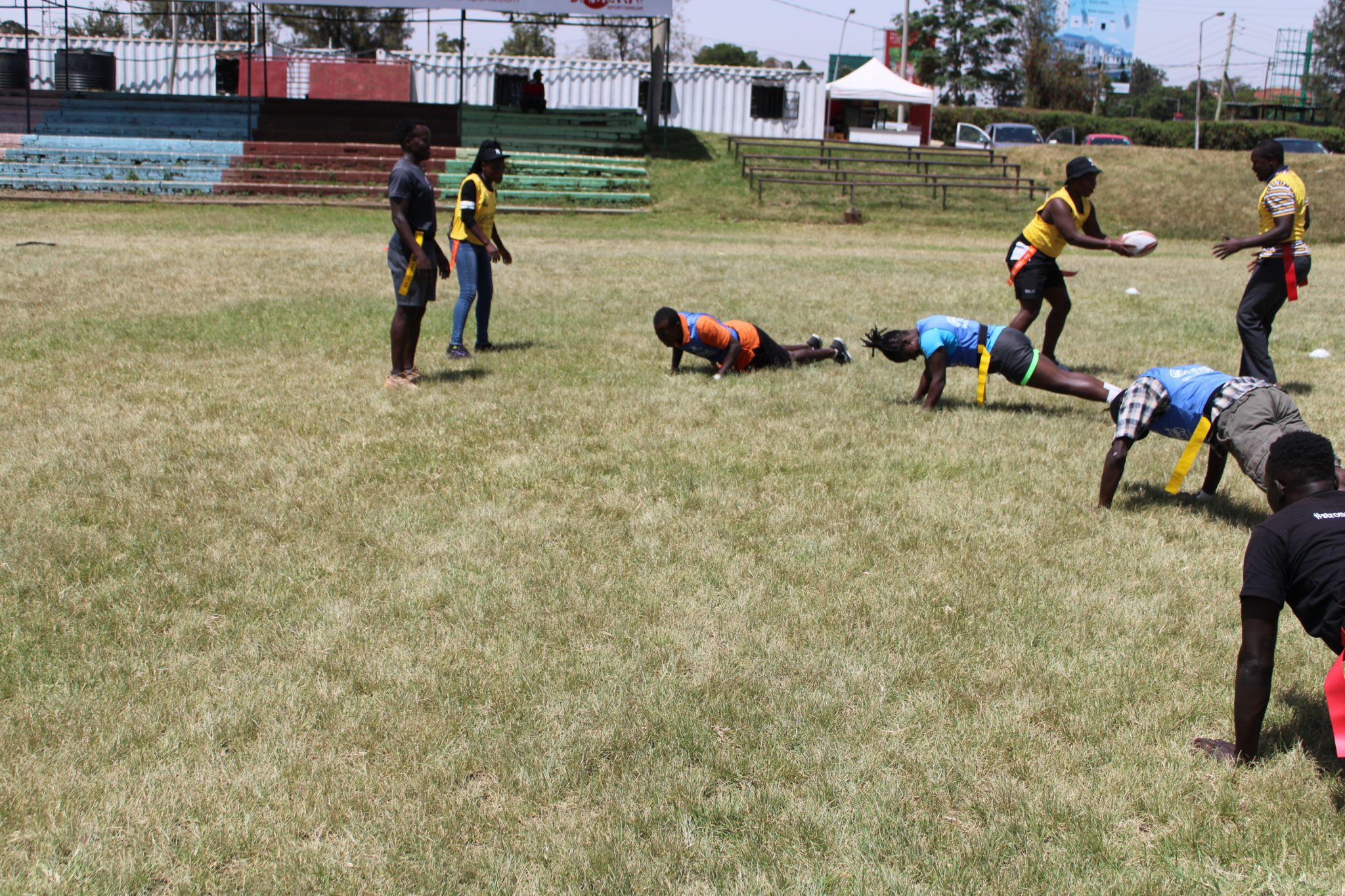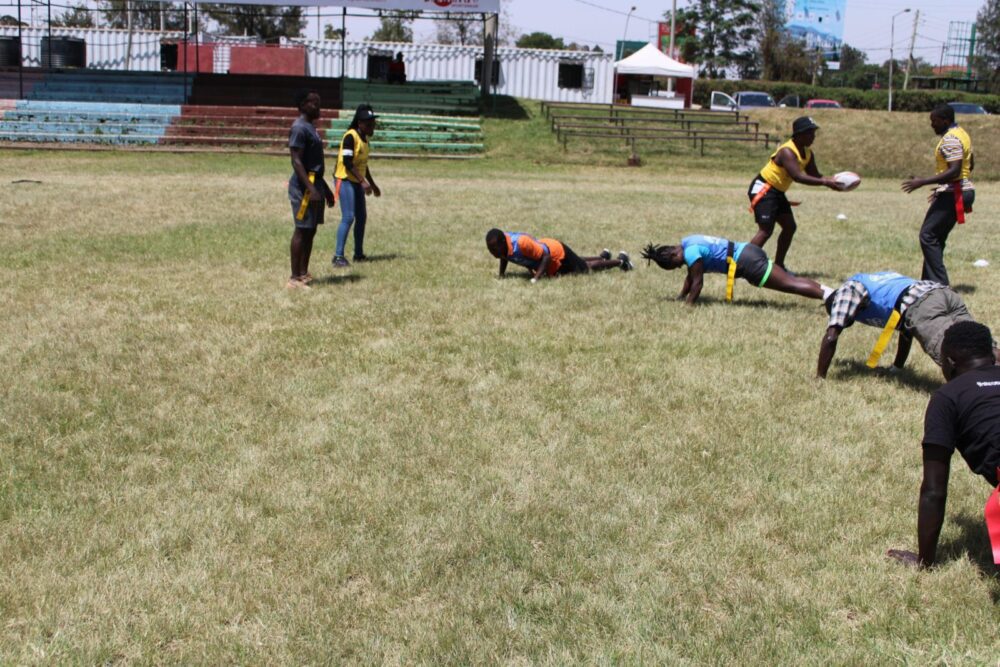 Shamas Rugby Foundation have been running several Get Into Rugby courses with the aim of building the sport by introducing it to new schools. Their mission is to use rugby to promote life skills, education and employability. In doing so, to build community engagement among boys and girls living in urban slums and rural areas, in Kenya and Beyond.
KRU is always ready to assist any clubs that may needs it be it in conducting a Training and Education course or in working on a development project that builds rugby in our country.