Mabera are the new KRU Girls' National 7s champions after defeating Eregi 14-10 in the cup final at the Jomo Kenyatta Secondary School in Nakuru County on Saturday afternoon.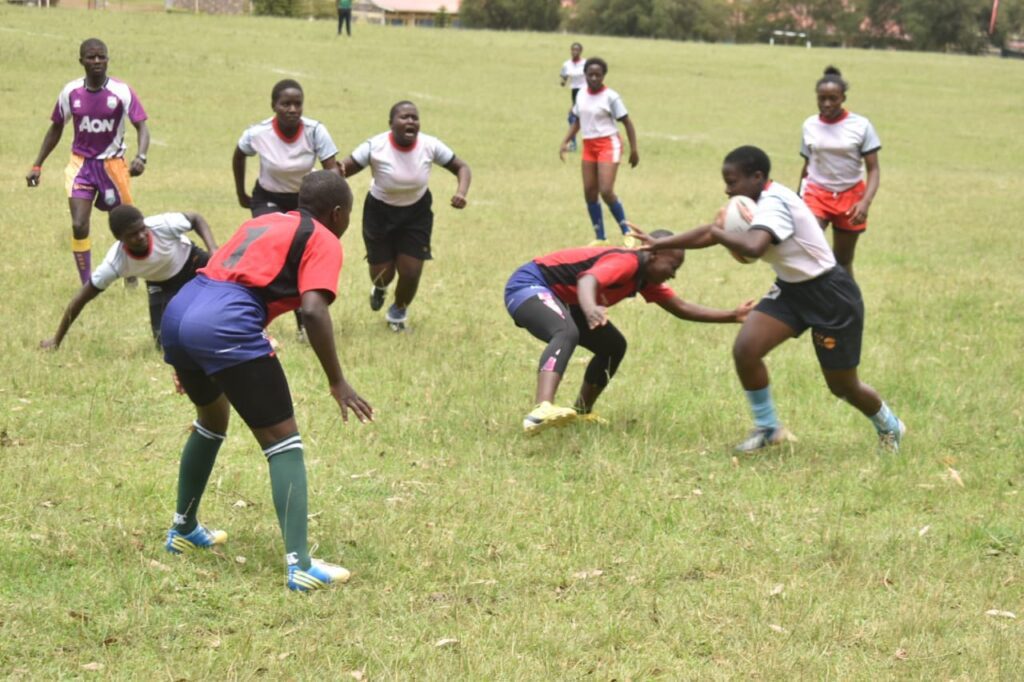 To reach the final, Mabera, from Nyanza region edged out Nairobi representatives Hidden Talent 7-5 while Western's Eregi were 5-0 winners over Gatero from the Central region.
Hidden Talent would settle for third place with a 24-0 win over Gatero as Rift Valley side St. Joseph's were ranked fifth overall after a 27-0 win over Mazeras from the Coast region.
The tournament was played on 7th and 8th October in Nakuru, attracting 10 teams from the Rift Valley, Central, Western, Nyanza, Nairobi and Coast regions.
Collated Results
CUP FINAL
Mabera 14 -10 Eregi
3rd PLACE PLAYOFF
Hidden Talent 24-0 Gatero
5th PLACE PLAYOFF
St. Joseph's Kitale 27-0 Mazeras
7th PLACE PLAYOFF
Jomo Kenyatta 15-0 Mema
9th PLACE PLAYOFF
Batuk 19-0 Olbonata
CUP QUARTERS
Eregi 15-0 St Joseph
Mabera 38-0 Mazera
Hidden Talent 26-0 Mema
Gatero 14-0 Jomo Kenyatta
DAY ONE RESULTS
Olbonata 5-7 BATUK
Eregi 17-14 Hidden Talent
Mema 0-0 Jomo Kenyatta
Mabera 22-0 Gatero
Olbonata 0-7 Mazera
Eregi 22-7 BATUK
Mema 10-0 St Joseph
Mabera 33-0 Jomo Kenyatta
Mazera 7-21 BATUK
Olbonata 0-10 Hidden Talent
St Joseph 10-0 Jomo Kenyatta
Mema 0-7 Gatero
Eregi 10-5 Mazera
Hidden Talent 33-0 BATUK
Mabera 26-0 St Joseph
Gatero 17-0 Jomo kenyatta
Olbonata 0-19 Eregi
Hidden Talent 33-00 Mazera
Mema 0-33 Mabera
Gatero 7-0 St Joseph