A spirited Kenya Sevens team fell 21-24 to the USA Eagles in the second Dubai7s Pool B match on Friday 3rd December 2021.
The Eagles were first on the scoreboard as Kevon Williams cut through the Kenyan defense to dot down a converted center post try, Tomasin's conversion giving them a 7-0 lead. Three minutes later and after a few phases of play, Herman Humwa bulldozed his way over the try line carrying with him two defenders that were unable to stop him. Billy Odhiambo was next on the scoreboard as support play between him and Nelson Oyoo ended up with him diving over for Shujaa's second try. Anthony Omondi converted both tries for a 14-7half time score in favour of Shujaa.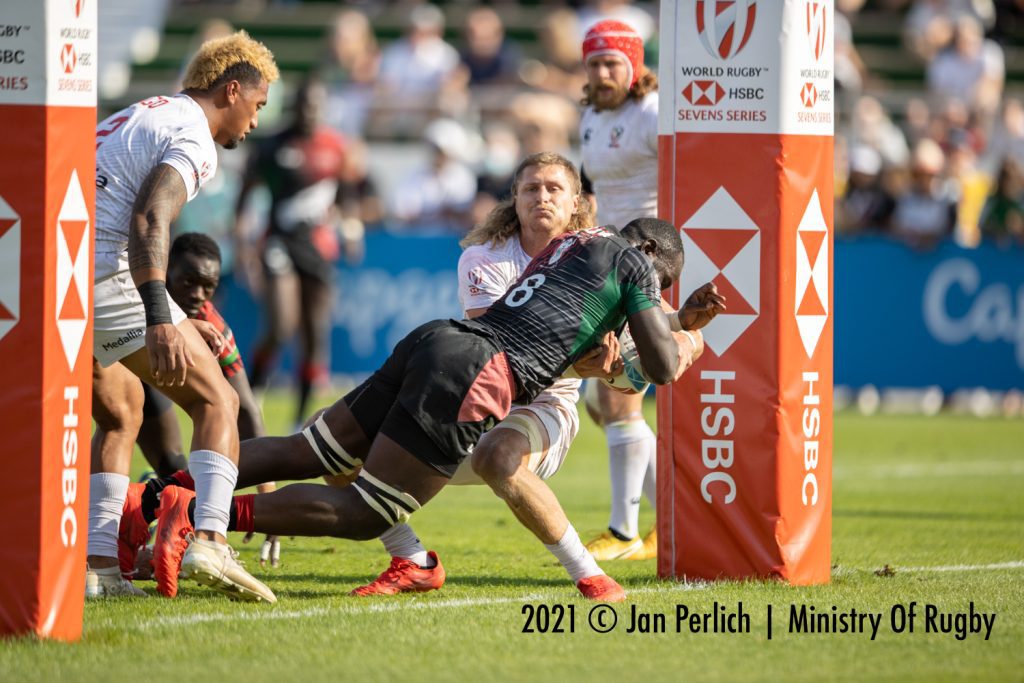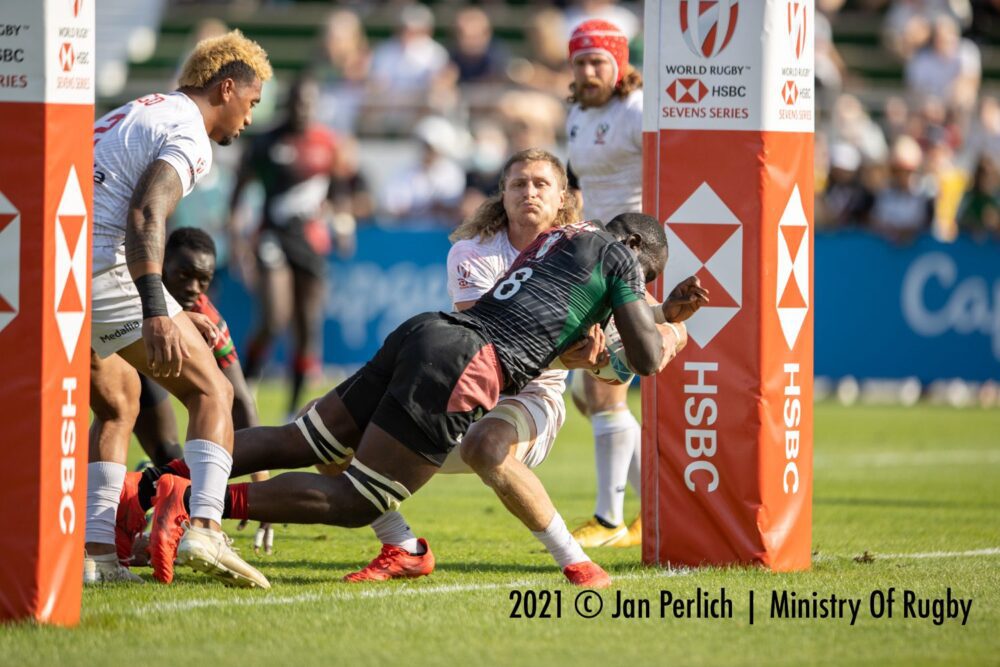 Kevon Williams landed his brace as he opened up the second half with an unconverted left wing try before Steve Tomasin landed and converted his side's third try leap frogging to a 19-14 lead.
At the restart and in the final minute, Shujaa had possession and it was Captain Nelson Oyoo who at first looked like he was rounding his defenders before he switched and sliced through the space between his defense. He raced down the pitch and played in his support player Alvin Marube who scored their third converted try. Scores reading 19-21 to Shujaa with under 15 seconds to go.
The restart presented USA with a try scoring opportunity as they had possession of the ball and they maximized this with a much needed linebreak that resulted in Perry Baker going over for the try that handed them the 24-21 victory over Shujaa.
Earlier this morning, Shujaa lost 14-21 to Australia in the opening match. Their final fixture of the day is against Canada at 4:46pm.