The Kenya Simbas will kick off their RWC Qualification campaign on Sunday 6th November at 3:00 pm EAT. Head Coach Paul Odera together with the technical team has named the 23 men on duty this afternoon.
Speaking this afternoon after their second session of the week in Dubai, Odera commended the team on the hard work they're putting in as they prepare for the task ahead. "We're happy with how the combinations are coming together, we have no injuries and that is a very good thing. The players are in very high spirits, there's very good energy within the camp and this is a welcome attitude as we head into the first match. We do need to a have positive mindset as we prepare to meet the highest ranked team in the Final Qualification Tournament," he said. He added that the biggest challenge they have had so far is adjusting to the heat but it's manageable considering the substantial heat we've experienced in Nairobi in the last few weeks as well as that of Gilgil.
"A big advantage is that we were training at altitude for the last two weeks, altitude and heat are two combinations that have helped us adjust to the weather in Dubai. We have completed our pre-game analysis of our opponents and I can confidently say that we have a game plan that can be effective for us on Sunday afternoon," he concluded.
In an interview with World Rugby, Captain Daniel Sikuta added the following, "Everyone in the team is very excited, we lost against Namibia in the Rugby Africa Cup in France and this is our second opportunity to qualify so we will stick to our plan as a team. We will treat every game as a final but the first challenge is the USA. We need to be a team, in control, and take every opportunity at every minute, every second and see what happens after 80 minutes."
Odera has retained a majority of his starting 15 players with only two noticeable changes, i.e. Geoffrey Ominde who last featured during the Currie Cup starts at fly half position while Geoffrey Okwach who was ruled out on injury early into the year makes a comeback to the squad and will start at the right wing. Loose-head Prop Andrew Siminyu will also feature in this match but he will be coming off the bench together with the youngster Joshua Weru who is set to earn his first cap on Sunday.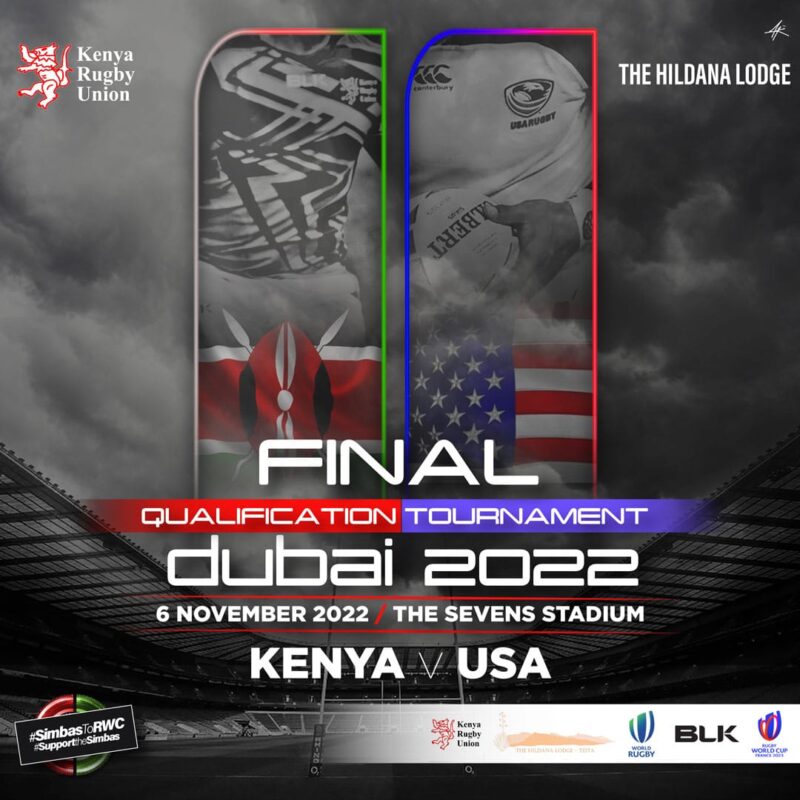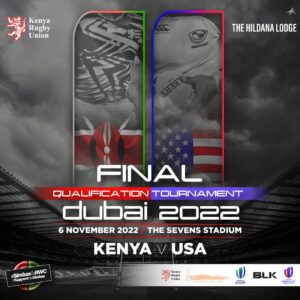 The game will be broadcast live on Supersport.
The Kenya Simbas squad facing USA on Sunday 6th November
1. Patrick Ouko, 2. Eugene Sifuna, 3. Ephraim Oduor,4. Malcolm Onsando,5. Thomas Okeyo, 6. George Nyambua, 7. Daniel Sikuta, 8. Bethwel Anami, 9. Samuel Asati, 10. Geoffrey Ominde, 11. Jacob Ojee, 12. John Okoth, 13. Bryceson Adaka, 14. Geoffrey Okwach, 15. Darwin Mukidza. RESERVES. 16. Teddy Akala, 17. Andrew Siminyu, 18. Joseph Odero, 19. Brian Juma, 20. Martin Owillah, 21. Brian Tanga, 22. Timothy Omela, 23. Joshua Weru